There are so many things to do in addition to skiing in the Zell am See - Kaprun area. But most tour operators fail to tell you about them! In this blog, we will look at our pick of unforgettable experiences you should add to your next winter sports break.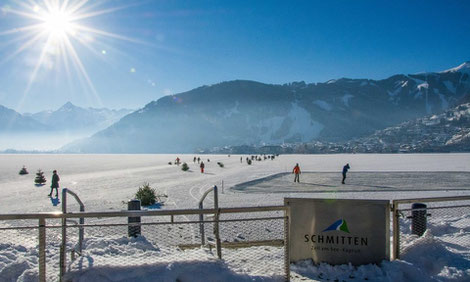 1. Take a walk across a frozen lake
There is nothing quite like standing in the middle of a frozen lake, surrounded by mountains blanketed in snow. Every now and then, lake Zee will freeze over completely. Once the ice is thick enough, the Mair of Zell am See will officially declare the lake open. A path from Zell am See to Tumbersbach will then be opened to allow people to walk over the frozen lake. Do not let this once in a lifetime opportunity to walk on the frozen lake slip by! But please, follow the safety information that is displayed on location.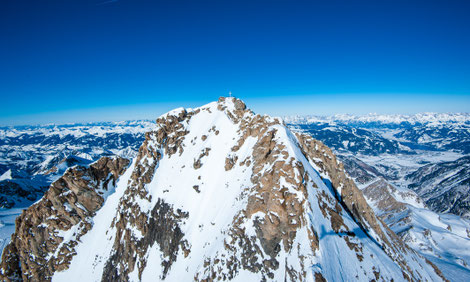 2. You first 3000m peak ascent in winter
At the Kitzsteinhorn you can not only enjoy some great skiing. This mountain also offers the opportunity to make a peak ascent above 3000m in the middle of winter! Learn to use crampons and make your way up together with one of the highly qualified guides of Bergführer-Zell am See Kaprun. After the hard work, you will be rewarded with the most stunning view on the Großglockner, the Hohe Tauern national park and the center range of the Alps. A ´truly inspiring´ and unique experience!
Photo credit: Zell am See-Kaprun Tourismus / Mairitsch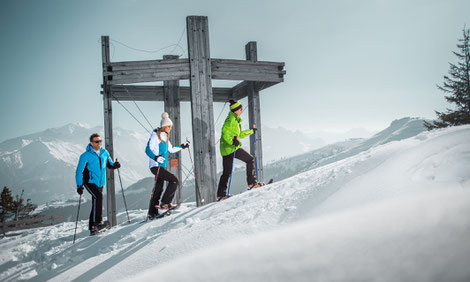 3. Snow shoe hike across the Schmittenhöhe
Snowshoeing over the mountain peak, while overlooking the town and lake of Zell. Start your tour with a small climb, then make your way across the Schmittenhöhe peak and enjoy the stunning view. After this, head down into the wood land and get wrapped up in serene scenery and silence. Snow crunches under your feet and you visit places that no one else can reach. Make your way to the Pinzgau Hütte for a traditional Austrian lunch before making your way down to the valley either by snowshoe or lift.
Or, if you are a true adventurer, make a nicht stay-over on the hut and watch the sunset over the snow-capped Hohe Tauern mountain range. All of this and more, can also be experienced in our snow-shoe camp, pure enjoyment!
Schmittenhöhebahn AG / Lienbacher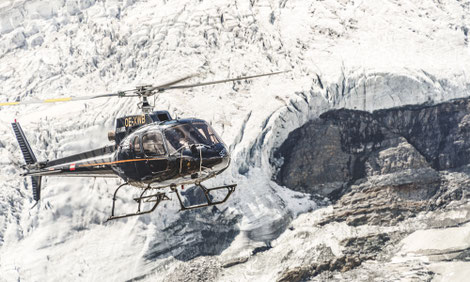 4. Helicopter flight inside the national park
Take a flight in a Sen Air helicopter! Start by flying over the high alpine reservoirs above Kaprun, on the boarder of the Hohe Tauern national park. Enjoy the breathtaking panoramic views of the Kitzsteinhorn and its surrounding glaciers, before entering the national park and fly towards the Grossglockner; Austria´s highest mountain peak at 3798 meters above sea level. On your way back, fly over the Krimml waterfall, Europe's highest waterfall, and through the Leoganger Steinbergen, before returning to your starting point. A truly unforgettable experience!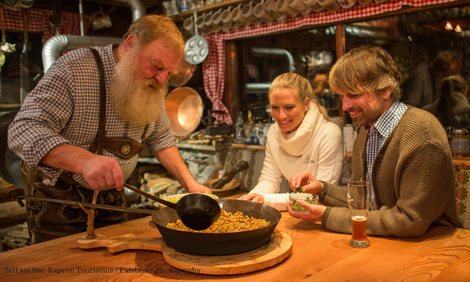 5. Experience your first traditional Austrian Hüttenabend
If you like traditional food and entertainment, then book your table at the Jausenstation Unteraigen Hüttenabend. Feast on local dishes prepared by your host and watch the live traditional entertainment with a twist. But be warned! You might end up taking part yourself. Packed full of traditional thigh slapping, hat dances and some funny surprises. This evening is not to be missed!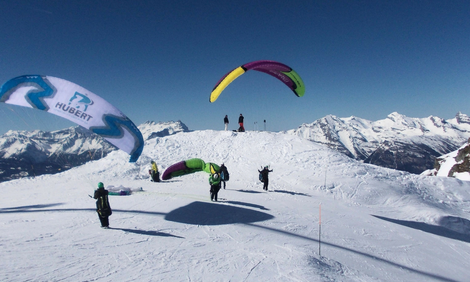 6. Paragliding across the Salzach
Experience the feeling of being free like a bird, while watching snow covered peaks ahead and frozen streams underneath your feet. Take a tandem paragliding jump from the Schmittenhöhe and view the towns of Kaprun, Zell and Bruck from above. Circle in the warm air streams while  catching views of the frozen Salzach river below, the Kitzsteinhorn, Große Wießbachhorn and even the Großglockner, can be part of the experience. And if you are up for it, your pilot might throw in some acrobatic features as well. A true ´once in a lifetime´ jump into mid-air!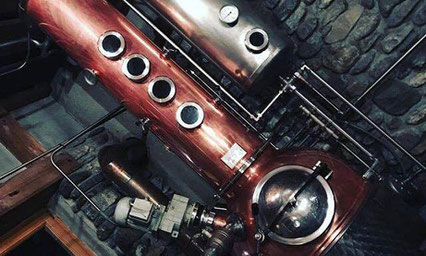 7. Visit Kapruner Edelbrände
Sit with the master distiller in the Schnapps Brennerei from Kapruner Edelbrände, as he tells stories and treats you to a sip or two of his award winning spirts. Created out of centuries of tradition, using the most modern distillation methods combined with top quality fruits, berries and nuts. Kapruner Edelbrände have won many awards. Including the ´Distillation 2017´ awards, earning them a gold medal for their "Enzian" schnapps ,which was also voted ´Schnapps of the year´ in the "root schnapps" category. They also received a Silver medal for their "Marille" & "Vogelbeere" Schnapps, and Bronze medal for their "Williams & Apple", aged in oak barrels. Drink to many ,and maybe you will forget this unforgettable experience!
At Snow Camps Europe we want your time in the mountains to be the best it can be. And we can help you plan, organise and book all of these unforgettable experiences to make sure your next trip to the snow is the best it can be. For more information or to book ski lessons, ski camps or unforgettable experiences, just send us your requests via our contact us page. 
Have you done any of the above? Tell us all about your unforgettable ski holiday experiences it in the comments below.